E-Z-GO Electric 4-Gauge Heavy-Duty Weld Cable Set (Fits 1988-1994)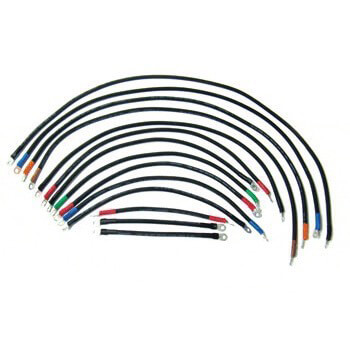 Product Details
Using #4 gauge welding cable lets more current flow, allowing additional power. We've included pre-made cables for all of your electrical system connections, not just your batteries.
Specifications:
Fits 1988-1994.5 E-Z-GO Marathon models
Color-coded
Recommended for high speed/torque motors
Wiring diagram included
Can be used to simply replace stock cables for enhanced performance
For use with non-regen golf carts
Note: NOT intended for use with our controller and motor upgrade kit
Customer Reviews
Good cable set.....
The lugs are a little big. I had to trim the edges a so they wouldn't touch each other on the accelerator studs 89 Marathon. Other than that they are fine. For the price, you can't beat them. Remove the heat shrink and solder the crimps to keep acid out of the cables.