AMD Nidec Starter Generator - For Club Car DS & Precedent (Fits 1984-Up)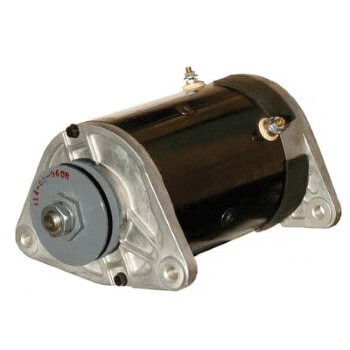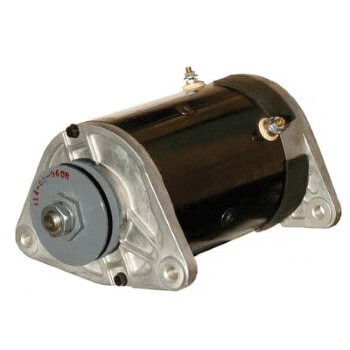 Product Details
This Buggies Unlimited OEM replacement part has been developed to meet or even exceed the manufacturer's original equipment specifications.
Specifications:
Fits Club Car DS 1984-Up & Precedent 2004-Up
Pulley Included
Operates either Clockwise or Counter Clockwise
Replaces OEM #(s): 101829-01
Questions & Answers
Browse 1 question
Browse 1 question and 1 answer
Is there a solenoid switch attached to starter? My starter is "clicking" when trying to start. Other electronics are malfunctioning eg signals don't work when lights on, rear lights don't work when radio on. John.
BEST ANSWER:
There is a solenoid that activates this starter, but is sounds like your battery is dropping its charge. That would explain the wired acting electronics. When you hear a clicking sound, that means there is enough voltage to activate the solenoid and close it. That's what makes the clicking sound. But if your battery is low on charge it will drop down to around 9 or 10 volts under a load and at that level of charge, you do not have enough power to turn the starter. Verify this by testing your battery with a volt meter when you press the accelerator. if the voltage drops below 12 then this is your issue. It can be caused by several things. Like a bad battery or bad voltage regulator or a starter that needs a little TLC, like new brushes. Charge the battery with a trickle charger overnight. Then see if the golf cart will run. If it does but then dies shortly after, we need to look into your voltage regulator. If it will not start after charging the battery then it could be a solenoid or starter issue. I am running out of room so I will send you an email with some more specific testing.