Call us toll-free, 7 days a week! 1-888-444-9994 "Where the cart is just the start!"
Buggies Unlimited Online Holiday Guide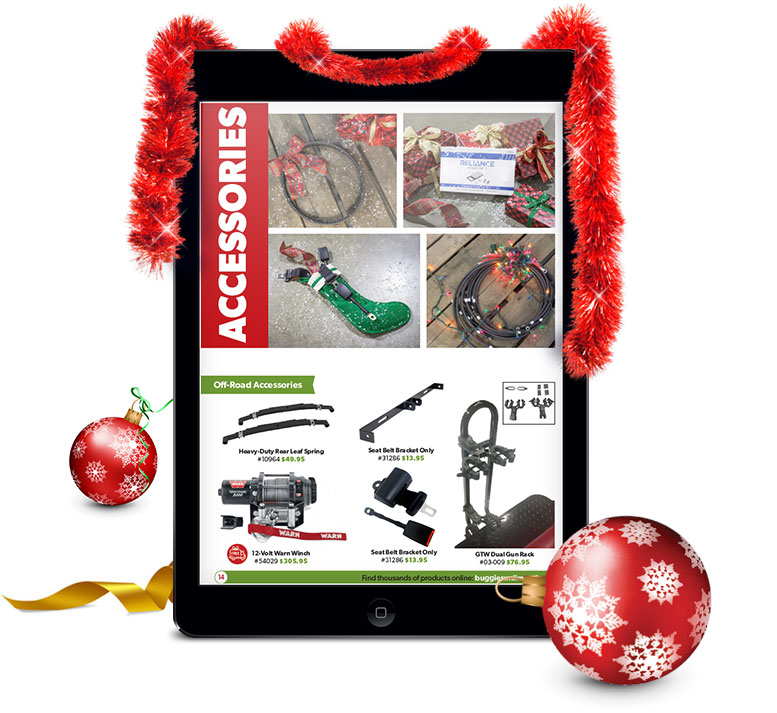 Includes Gift Ideas!
Browse over 20 pages packed full of popular golf cart gear to inspire your gift-giving and fuel your cart-building well beyond the holiday season!
New in this edition, we've added a holiday gift guide section which showcases great gifts at different price points for the golf cart enthusiast in your life.
BROWSE THE GUIDE!