Easy Monthly Payments!

Now offering

0% financing

for up to

12 months


on orders of $499 or more
No hidden fees
Affirm is committed to clear, upfront pricing. You'll never have to worry about extra costs buried in fine print.
Modern security
Affirm is designed to prevent unauthorized use and to protect your personal information.
Pay Over Time For Your Most Important Purchases
Affirm offers easy financing – without a catch. There are no gimmicks like deferred interest or hidden fees, so the total you see at checkout is always what you'll actually pay.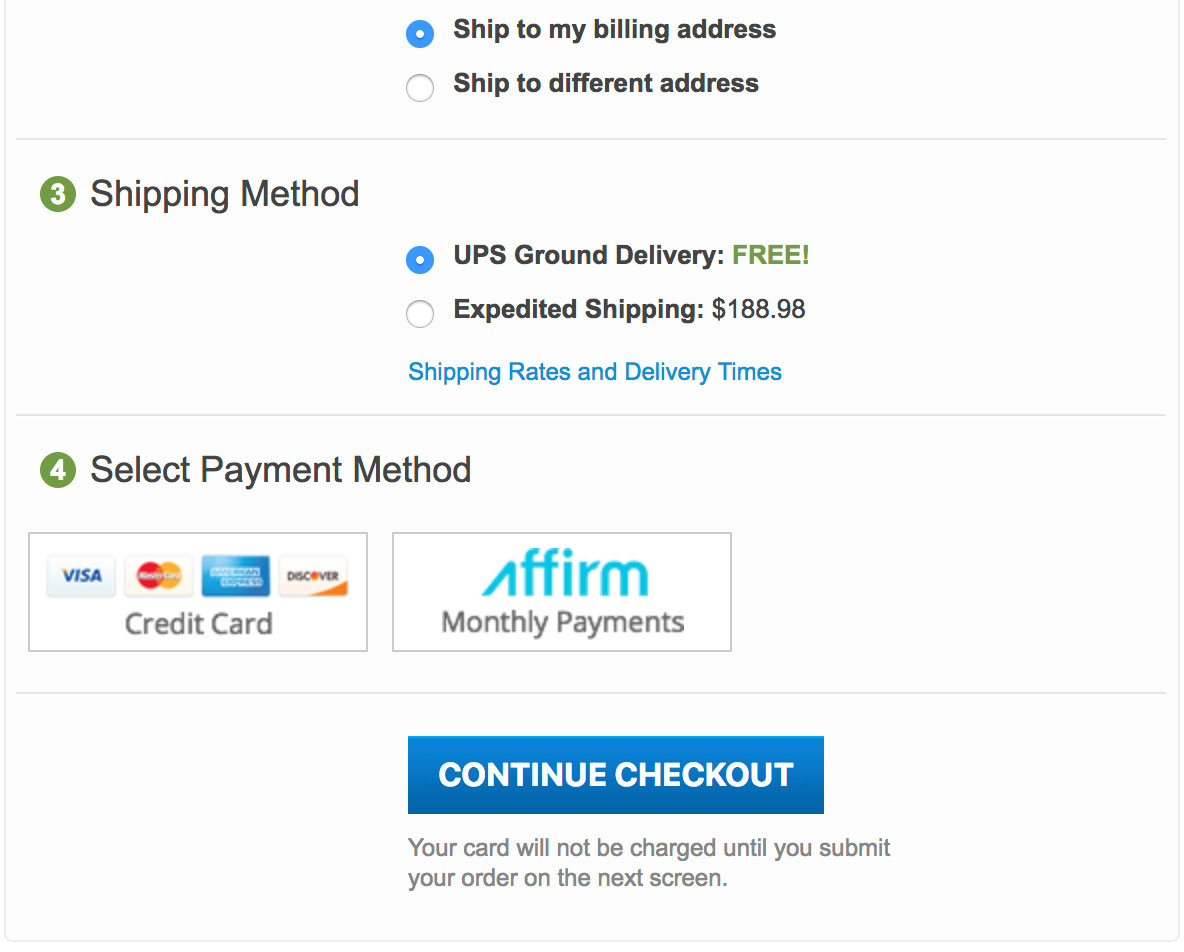 Pay over time, on your terms
Affirm makes paying online easier than ever! Just add what you'd like to your shopping cart and choose the 'Affirm' option at checkout. Just enter a few pieces of information on the Affirm platform and receive a real-time decision on the loan payments available to you. All that's left to do is pick the loan that best fits your budget. Just pay your small monthly payments for the life of the loan, and it's that simple! Affirm connects directly to online stores and securely protects your information. There's no card number to steal, so your account stays secure. Find out more and review Affirm's frequently asked questions. Please note that a mobile phone is required for loan approval process.
What products are eligible for Affirm?
Any In Stock, or Special Order item over $250 or any order total of $250 or more is eligible for Affirm financing. Any In Stock, or Special Order item over $499 or any order total of $499 or more is eligible for Affirm with 0% financing for up to 12 months. Please note, the Affirm payment option will not be available if Temporarily Out of Stock or Backordered items exist on your order.
Who is eligible to use Affirm?
Any United States resident 18 years or older (19 years old in Alabama or if you're a ward of the state in Nebraska) is eligible to use Affirm. Please note Affirm is only valid in the United States and is not currently available to West Virginia or Iowa residents.
Disclosure :
Subject to credit check and approval. Down payment may be required. For purchases under $100, limited payment options are available. Affirm loans are made by Cross River Bank, a New Jersey State Chartered Commercial Bank, Member FDIC.