Golf cars should be tuned up annually, based on use (125 to 150 hours of use). Tune up kits typically include an air filter, spark plugs, fuel filters, and an oil filter where applicable. These are high wear items and replacing them should be a part of the routine maintenance of the golf cart. Below we have listed some helpful information when preforming tune-ups on your 2-cycle or 4-cycle golf cart.
General 4-Cycle Information
The engine oil for all 4-cycle models is 30 weight, non-detergent. All use a spark plug gap of .028 to .030. Your valve adjustment is 0.04 to 0.05 when the engine is cold and the piston is rotated to TDC. Gas golf carts use 80 to 90 weight gear oil in the differential.
Cart Model Specific information
EZ-GO Marathon (2 cycle)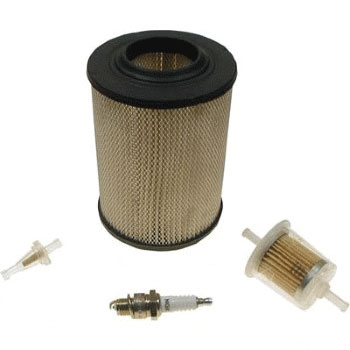 - 1oz of 2 cycle oil (blue or green) to one gallon of gas (up to 2oz to a gallon after rebuild)
- Differential capacity is 10oz 30 weight oil (3pg, 89-93 uses 80 to 90 weight)
- Spark plug is NGK-BP4HS
- Uses a canister style air filter
EZ-GO TXT (295 and 350cc)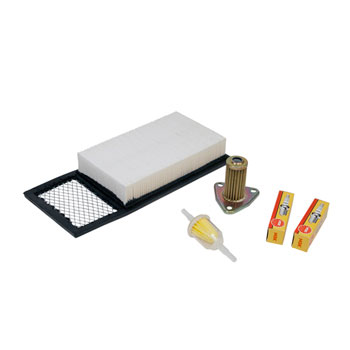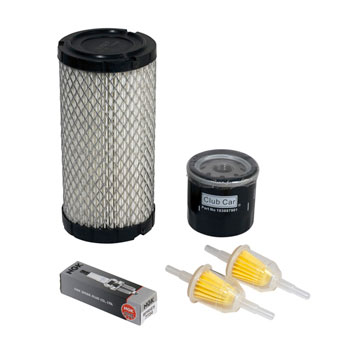 - 44oz engine oil capacity
- Differential oil capacity is not specified, fill until it runs out of the fill hole
- Spark plug is a NGK BP5ES
- 290cc uses a panel style air filter
- 350cc uses a canister style air filter
Yamaha G1 (2-cycle)
- 1oz of 2 cycle oil (blue or green) to one gallon of gas (up to 2oz to a gallon after rebuild)
- Differential oil is filled to the bottom of the check plug
- Spark plug is an NGK-BP5HS
- Canister style air filter with shroud
Yamaha G14, 16, 20, 21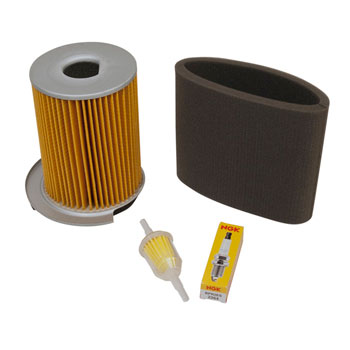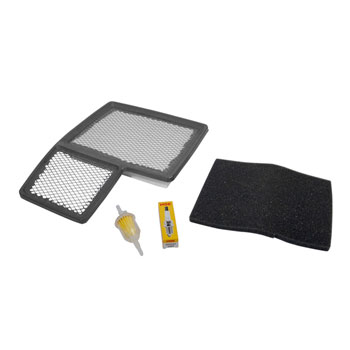 - 32oz oil capacity
- Differential oil capacity is .85 quarts Spark plug is an NGK BPR4ES0 for g16-21 Spark plug is a NGK BPR2E-S0 for G14 G16 -21 use a panel style air filter
- G14 uses a canister style air filter
Yamaha Drive/G29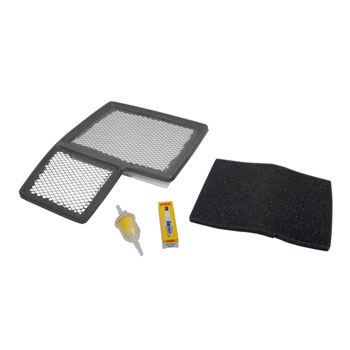 - 1 quart engine oil capacity
- 1.85qt differential oil capacity
- Spark plug is a NGK-BPR4ES0
- Uses a panel style air filter