Key facts:
- Three Types: Street, Turf, Off-road (including All-Terrain and Mud Terrain)
- Available for multiple applications:Neighborhood (pavement/ asphalt), Trails, Off-road, Farm-use, Golf course
- Tire Pressure indicated on side wall of tire
- Tires with Overall Diameter of 20" and larger require a lift kit
Keeping your lug nuts properly tightened is important for many reasons. Loose lug nuts can cause cracked wheels, it can warp the lug holes in the rim causing wobbling and can cause uneven tire wear. You want to make sure you tighten your lug nuts with a torque wrench set to 50 to 60 foot pounds, in a criss-cross pattern. See image below for proper sequence.
Common Issues:
Periodically, new tires will feel bumpy or as if they have high and low spots. This is due to the compression of the tire by the manufacturer. This can easily be remedied by increasing the tire pressure by 5 to 10 pounds and using the cart normally for the day. Then at night, drop the pressure of the tires back down to the normal amount. You may have to repeat this over several days, but this process will eventually stretch out inconsistencies in the tire, eliminating the high and low spots that cause a bumpy ride.
Types of Tires
Just as golf carts can be used for a multitude of different things, the tires need to be suited to whatever terrain they face on a daily basis. None of the tires we sell are recommended for trailer use or speeds over 50 mph. There are three basic types of tires to choose from on golf carts: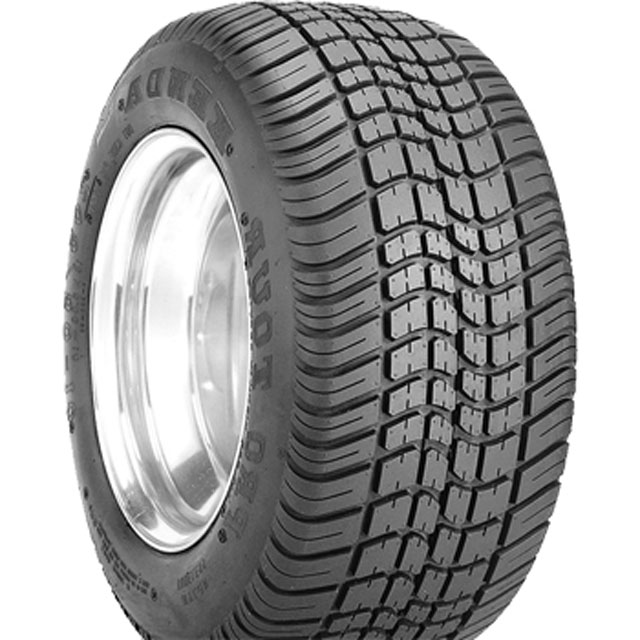 Street tires:
These have the least aggressive tread of the three and are designed for use on hard pavement. These tires are not recommended for use on the golf course or off road, as the traction would be greatly reduced. Typically, they will come in a low profile measurement (18-18.5") and are for used primarily on non-lifted carts. The pressure for these tires varies by size but is typically between 20 and 30 (PSI). You should always consult the manufacturer recommendation for tire pressure which is printed on the side wall of the tire.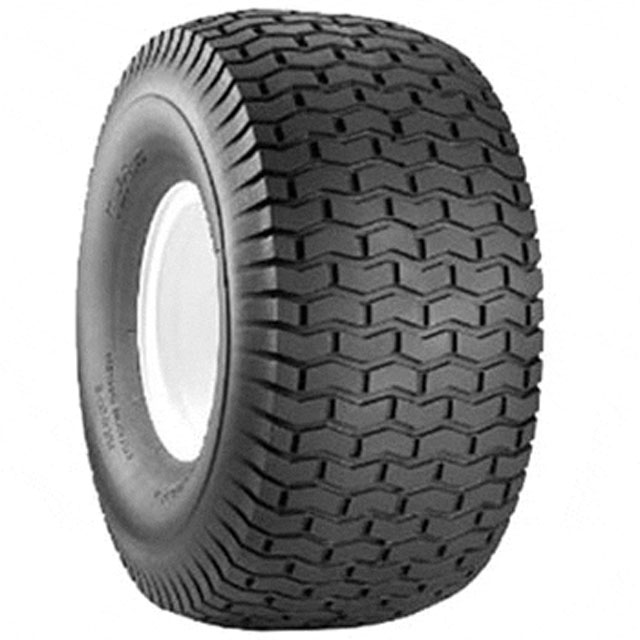 Turf tires:
These tires are the intermediate step between street tires and off-road tires. The tread is slightly more aggressive than street tires but not so aggressive as they would damage fragile turf such as a golf course or your yard. They are designed for use on the golf course or in similar turf style applications. These tires can be used on the street and off road, however they will wear quicker when used on the street as compared to a street tire, and they will not gain as much traction off-road as a tire designed for that application. Tire pressure varies by size, but is typically 15-25 (PSI). You should always consult the manufacturer recommendation for tire pressure which is printed on the side wall of the tire.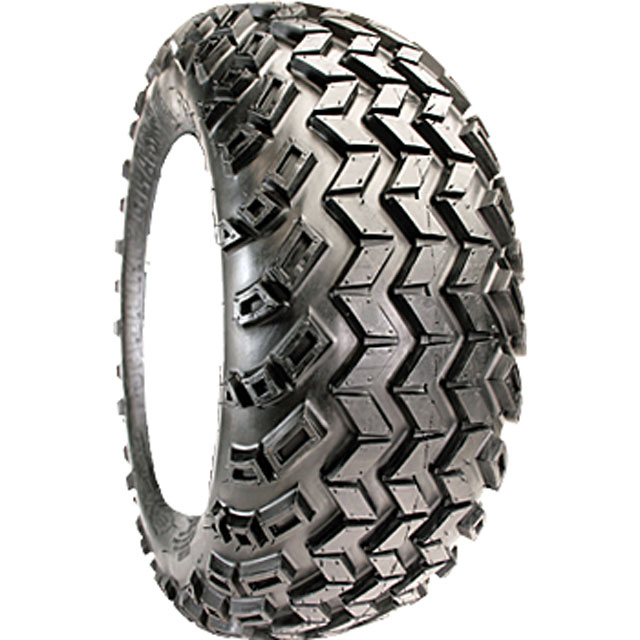 Off-road tires:
These are the most aggressive style tires that are available for golf carts. The tread is very aggressive and is only recommended for use off-road or trail riding. The aggressive tread can damage fairways and lawns so using these tires in golf or neighborhood applications is not recommended. Furthermore, using this type of tire on the street will cause rapid wear. Pressure for these type tires varies by size, but typically ranges between 10 and 20 (PSI). You should always consult the manufacturer recommendation for tire pressure which is printed on the side wall of the tire.
Tire Mounting
This is best left to the professionals, as typically you need a blast of high pressure to seat the tire to the rim. So unless you are experienced in tire mounting and have the necessary tools to do so, we would recommend taking them to your local tire and wheel shop. If you do attempt to mount the tires yourself, make sure to heat them up prior to installation. Bias ply tires are compressed by the manufacturer prior to shipping so the heat will help them retake their normal shape.
Tip
If you need help converting a Metric tire size to Standard size, take a look at this article.