Club Car Gas Drive Puller Bolt (Fits 1988-2002)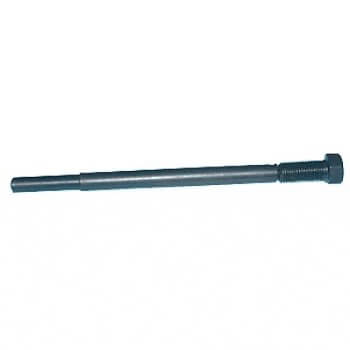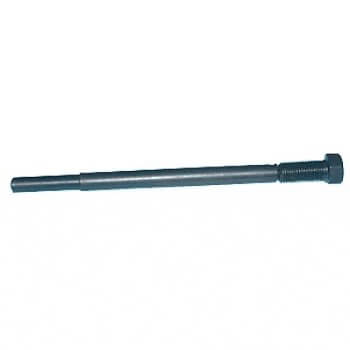 Product Details
It's a necessity for gas golf cart owners! When you do any work involving the engine of your gas golf cart, you usually have to remove the clutch. Because clutches are press-fitted, attempting to take them off can be damaging if not done with the proper tools. Use a clutch puller to easily snap them off and prevent costly repairs.
Fits Club Car 1988 and up gas models
Replaces OEM Numbers:
IMPORTANT TECH-TIP: This bolt withstands 45' LB of torque, which for a hollow 7/16" X 20 bolt is very good. Please be aware that a high impact wrench cannot be used on this tool. In tests we found that when upwards of 60 foot pounds was applied, the tool did break so its best to stay under the recommended torque. Also, be sure to add grease on the end of the tool so it fills the gap between the crankshaft hole and tool point. Remember, you cannot compress a liquid.
Customer Reviews
Good fit I don't think I could have done without the puller
It could have been stronger the clutch was really stuck i need to pry as well as use puller to get it to release
July 30, 2018
Purchased
1 month ago
Eh!
Well, I suspected the clutch may be tough to get off, it's been on there a while. I inserted the tool into the clutch and tightened. The clutch did not com off, but the hex head on the end of the tool did. Twisted right off. I would up having to cut the clutch off the crankshaft with a cut off wheel taking it in numerous cuts. Finally used a cold chisel to split the remaining section off of the crankshaft.
June 27, 2018
Purchased
2 months ago
Response from Buggies Unlimited
James i apologize for your troubles,we typically have very good luck out of these. However they aren't made to be used with any impact wrench, we like to recommend packing a little grease into the bolt hole before we tighten it because it helps make the bolts job easier. Remember you cant compress a liquid. if there is any thing i can do please let me know
Clubcar drive pulley removal bolt broke
Even though max specified torque was not exceede bolt broke
June 22, 2018
Purchased
2 months ago
Response from Buggies Unlimited
I apologize for this happening to you. I will be sending out a a replacement ASAP. Please let me know if there is anything I can do to better serve you.