Jake's Yamaha Sport Windshield (Models G14-G22)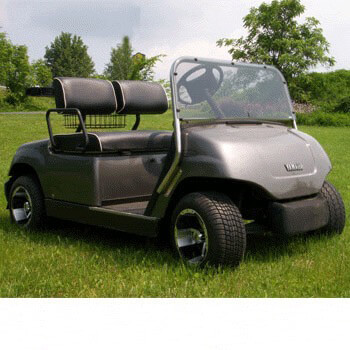 Product Details
Jakes Sport Windshield for Yamaha models.
Specifications:
Fits G14, G16, G19 & G22 models
Tinted acrylic windshield
Stainless steel frame
Mounting hardware included
Made In The U.S.A.
Customer Reviews
Sport windshield
The windshield for the G22 cart does not have the mounting tabs for the frame mounting bolts across the bottom as the ionline instructions show also you are instructed to drill38 holes, and the 38 bolts are supplied, however they are too big for the pre-drilled holes on the windshield frame.so I would rate this as just an ok item.