Diamond Plate Black Rubber Cargo Box Mat (Universal Fit)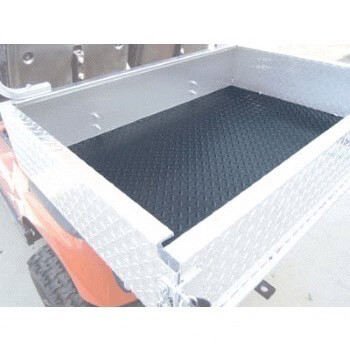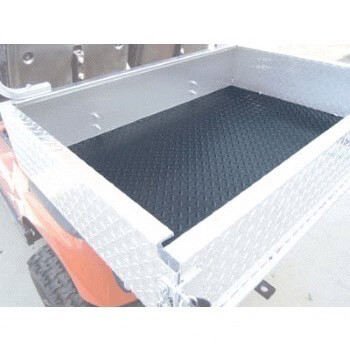 Product Details
Protective Rubber floor mat for cargo boxes. Measures: 42 1/4" Long X 29 1/2" Wide.
Specifications:
Skid-resistance surface that helps keep items from shifting and banging around during transport.
Protects your cargo box against scratches, dents, and other defects caused by years of use.
Softer surface to protect more fragile, delicate payloads.
Made of tought diamond plate black rubber.
Fits our Aluminum Cargo Boxes and easily trims with scissors to adjust around rear top supports.