Columbia / HD Gas 2-Cycle Cylinder / Piston Assembly Column (Fits 1982-1995)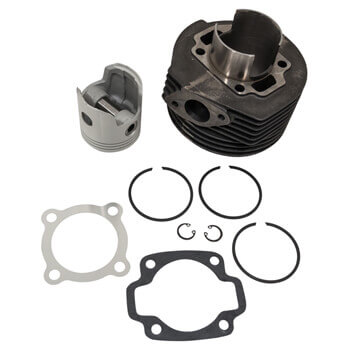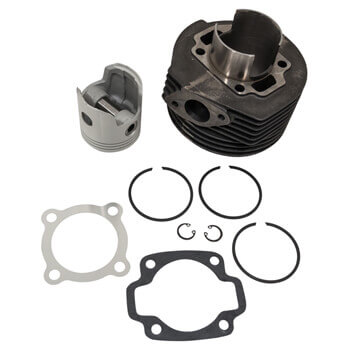 Product Details
Cylinder and Piston Kit.
For Columbia Gas (2 Cycle) 1982-95 Columbia/Harley Davidson
Kit includes:
(1) Cylinder
(1) Piston assembly
(1) Gasket set
Customer Reviews
Was really excited to get the rebuild kit. After much stress I called your technicians who were very helpful and we determined I was shipped the wrong size rings. Now I'm waiting for the new ones. Wish delivery was faster as I would like to get my golf cart back in service. Don't like having to rent a cart since I already own one.
August 17, 2018
Purchased
3 weeks ago
The kit would have bolted right in and worked well if the cylinder they sent dint have a crack in it. Made attempts to contact them and sent them pictures on it. Still waitin for a return call or email, it's been two wks. They even sent a email stating to inspect apon delivery and let them know within 30 days if any damages
July 2, 2018
Purchased
2 months ago
Response from Buggies Unlimited
Thank you for your review. I have not only sent you a replacement but I also emailed you a label to send that broken one back to us that way you will not have to pay shipping. Please let me know if there is anything that you may need.
Add the exhaust gasket
Everything in the kit was great but there was no exhaust gasket included. I would have preferred to pay more for the kit and have everything I need rather than start the project and find out I don't have a gasket I need and have to wait to finish. Then, the part on your site was only $7, but like $10 more for shipping, when it could have been in the original shipment for no additional charge. Rather than waiting, I purchased gasket material for $20 to fabricate my own. Otherwise, the kit was great.
May 28, 2018
Purchased
3 months ago