Clear Yamaha As4 / As5 1-Piece Windshield (Models G29/DRIVE)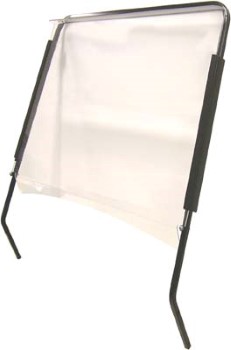 Product Details
1-Piece AS4/AS5 STREET LEGAL Windshield for Yamaha G29/Drive with aftermarket tops
Specifications:
All AS4/AS5 windshields are shipped truck freight only.
Fits Yamaha G29/Drive w/aftermarket tops
DOT Approved AS4/AS5 for making your cart street legal
Snug, vibration-free fit
Clear windshield made of high-grade polycarbonate that is hard coated to resist scratches
Installation hardware included, easily attaches to your existing windshield frame
NOTE: Do not remove protective film until you've dry-fitted your windshield. Removing the protective film will make windshield ineligible for return.