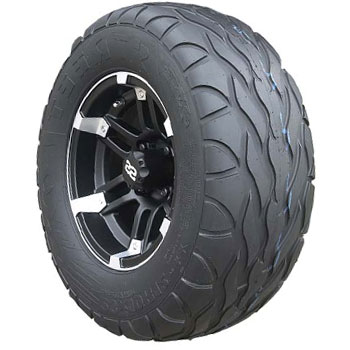 23x10.00-14 Street Fox Radial Tire (Lift Required)
Product Details
Our versatile selection of golf cart tires can be used on or off the fairway. Each tire has been designed to provide traction without excessive wear and tear.
Tread Classification:
Tire Specifications:
23x10.00R-14 4-Ply
Excel Street Fox Radial
Lift Kit Required
Please note that this does not include the wheel
Looking for a new set of wheels to go with your new tires? Use our convenient tire and wheel builder (Click Here)
Customer Reviews
Super quiet
My cart came with noisy off road tires and they drove us nuts with the excessive noise and vibration. These are super quiet and smooth, immense improvement.